Wood Look Tile in Sturtevant in Racine County, WI, Offers All the Beauty of Real Wood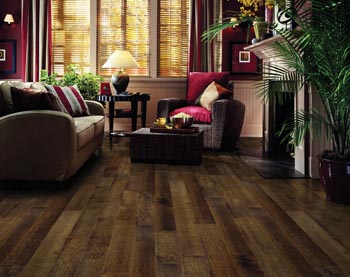 Simplify your approach to home maintenance and beautify any living space with help from Floortech of Racine. Our selection of beautiful wood look tile in Sturtevant, WI, is sure to carry something that appeals to your design preferences and your bottom line. Stop by today or check our online flooring catalog to browse different products—we carry something for everyone.
Perfect for Busy Households
Many types of flooring need to be replaced after a few years of use—especially in large family homes. Pets and kids can leave behind permanent blemishes on floors, even if you stick to the most diligent cleaning routine. What if there was a better way to keep your home clean and beautiful without putting in cleaning overtime? It's possible with the right flooring material.
Make the switch to wood plank porcelain tile or ceramic tile and experience the difference for yourself. This relatively new innovation in flooring manufacturing combines the durability of ceramic with the timeless beauty of hardwood. The result is a distinctive flooring material that stands up well to the test of time without sacrificing aesthetic appeal.
When it comes to cleaning, few flooring types can hold a candle to tile. It's easy to sweep and mop, and it never requires heavy shampooing or refinishing. Best of all, it can endure the daily wear and tear associated with busy families. Frequent foot traffic, scuffs, and falls won't faze tile, making it a great investment for any homeowner.
Place Wood Look Tile Anywhere
Wood look flooring is unique in that it can be placed where true hardwood cannot. Hardwood is a beautiful flooring material, but it doesn't fare well in moist environments—bathrooms, kitchens, and basements, for example. But with wood-look tile, a product made to imitate the appearance of hardwood, you can achieve your design goals without worrying about water damage!
Once you've decided to add this amazing flooring product to your home, make another great choice by investing in professional installation services. Floortech of Racine wants you to get plenty of use out of your new floors. To that end, we can connect you with installation contractors that will do right by your porcelain or ceramic wood tile. Just let us know when you'd like to schedule your appointment.

Contact us or visit our showroom to learn more about wood look tile, including ceramic and porcelain options. We serve residents of Sturtevant, Wisconsin, including Mt. Pleasant, Racine, Somers, and Union Grove.