Tile Flooring in Sturtevant, WI
Upgrade your home with stylish and durable tile from Floortech Interiors. Choose from ceramic, porcelain, or stone tile for long-lasting and beautiful new floors in your home. From your bathroom to your kitchen, a new tile floor can spruce up any space. Created with a variety of design choices, moisture resistance, and long-lasting durability, our tile selection has everything you need to find your perfect flooring.
At our showroom in Sturtevant, WI, you can browse our assortment of quality tile options. Each type of tile is unique and we are more than happy to help you find the right tile for your space. From selection to measurements and installation, we will be there for you through it all so you can rest assured knowing that you are supported every step of the way. With our help, you can upgrade to tile flooring from the best brands that don't demand daily attention and will keep looking brand new for years to come.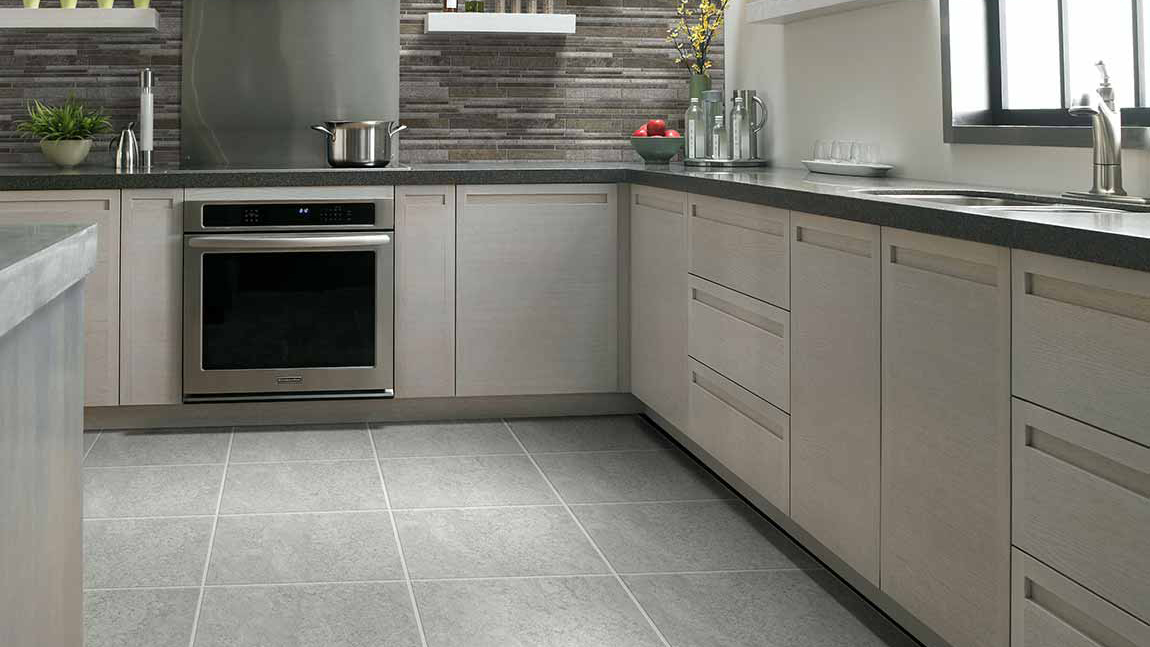 Our Tile Options
Choosing what type of tile to install in your home can be a tough decision with so many wonderful styles to choose from. Luckily, our flooring specialists are familiar with our brands and products so that they can help you find the tile with the features and benefits that you need. Learn more about our tile selection:
Ceramic Tile
Crafted from a heating and cooling process using kiln-fired clay, ceramic is one of the most popular selections for both flooring and backsplash designs. We carry both glazed and unglazed tile flooring. Our unglazed tile flooring contains patterns that help prevent slippage underfoot. Ceramic tile combines beauty and strength. It is resistant to moisture and scratching, making it durable enough to withstand the wear and tear of daily foot traffic.
Porcelain Tile
Porcelain is created using the same method as ceramic, though it's kiln-fired clay requires a longer heating period. As a result, the finish is denser and more durable. Our porcelain tiles are made from fine, dense clay that are fired at high temperature to make sure they are sturdy. Porcelain tiles are strong and resistant to stains, scratching, and cracking, making them great for areas with lots of foot traffic. This type of tile can be used both indoors and outdoors.
Stone Tile
For those looking for a more rustic or natural look, check out our selection of stone tiles. Stone tile is made from raw materials, such as travertine, marble, granite, and slate. Stone tile is typically more durable than other type of tile due to its natural strength, and it can add a beautiful and luxurious touch to any space.
Wood-Look Tile
Hardwood flooring has been one of the most popular flooring types for a long time. Now you can have floors that look like timeless natural hardwood but maintain the strength of tile with our wood-look tile selection. Solid hardwood floors are not ideal for rooms like bathrooms and kitchens because wood planks can warp when they come into contact with any standing water or moisture. Wood-look tile is water-resistant so it can give you the protection you need. It comes in the appearance of many different wood styles including mahogany, oak, and more.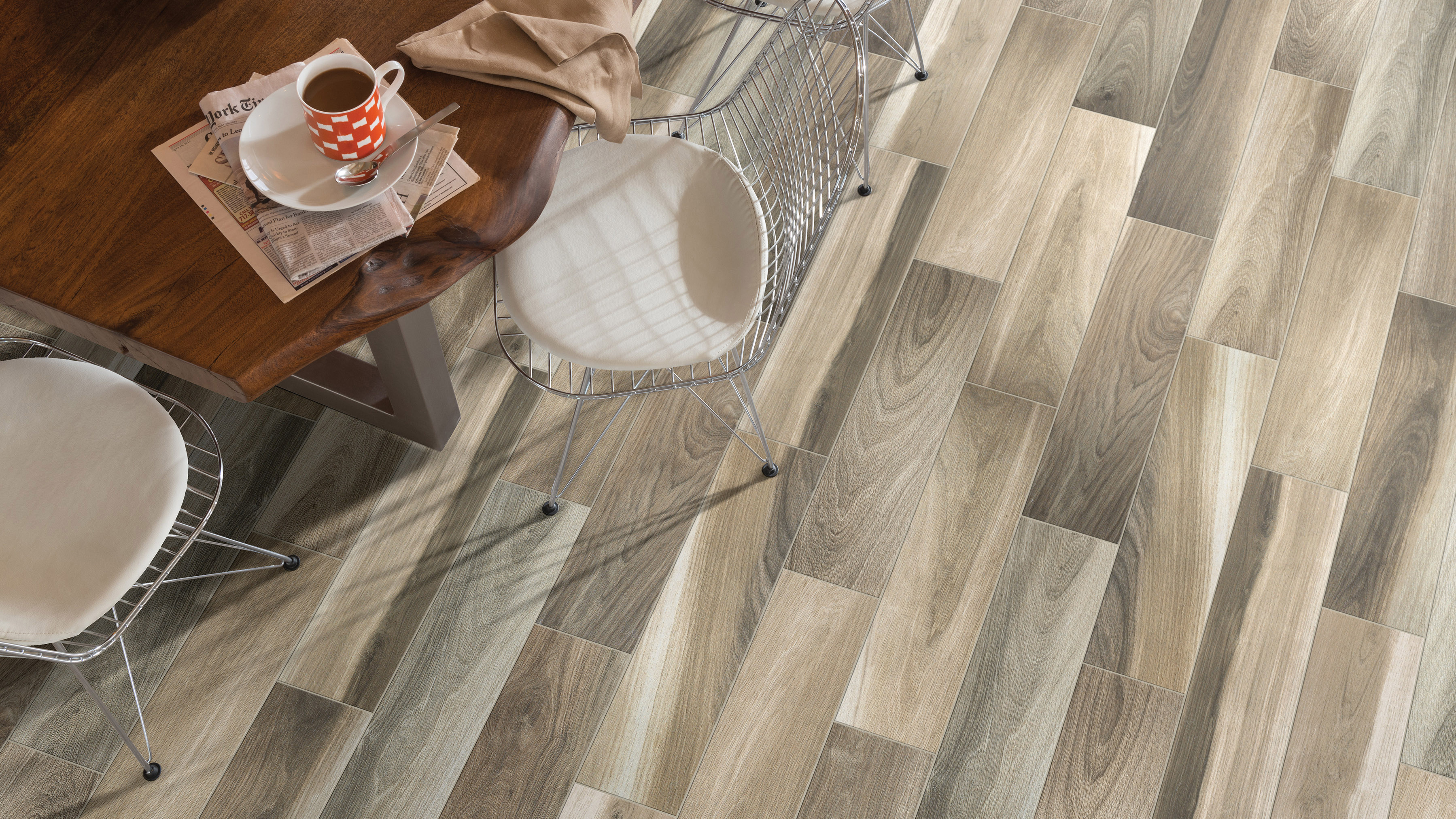 Tile Maintenance Made Simple
Homes with active families and pets will benefit from how easy it is to clean and maintain tile flooring. Tile floor repels allergens, pollen, and dander, providing seasonal relief. Standard cleaning can be done with a weekly wet mop and regular sweeping or vacuuming. For a heavy-duty clean, strong solution all-purpose cleaner can be used on glazed tiles, while unglazed tiles can be treated with paste, water, and scouring powder. We recommend consulting your tile's warranty before using cleaners with harsh chemicals as they could damage your tile's finish.
Professional Tile Flooring Installation
Guarantee the looks and longevity of your flooring investment with the help of our expert flooring installers. Our knowledgeable and skilled installers offer tile flooring installations that make remodeling your home both easy and convenient. We take care of everything with craftsmanship, care, and efficiency.
When you trust us with your flooring installation, our promise to you is to install a long-lasting tile floor whose beauty can withstand the test of time. Trust our experts to use the best care and installation methods. All of our tile products are covered by industry-leading warranties, including our Ultimate Confidence Guarantee.


Contact us to learn more about our tile flooring selection. We proudly serve customers throughout Sturtevant, Mt. Pleasant, Racine, Somers, and Union Grove, WI, as well as the surrounding areas.