Stylish Luxury Vinyl Planks in Sturtevant in Racine, WI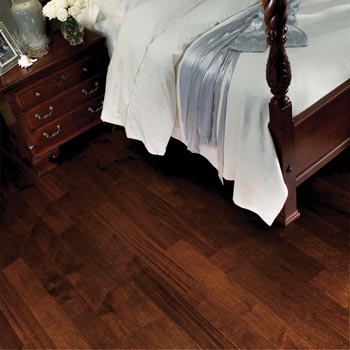 Wood flooring has remained one of the most popular design choices for generations. However, not every homeowner can afford hardwood for their renovation project. Fortunately, there's a way you can get the appearance and texture of real wood without paying the price: vinyl.
At Floortech of Racine, we're pleased to offer a wide range of stylish luxury vinyl planks in Sturtevant, WI. These vinyl surfaces are specially constructed to imitate both the look and feel of wood, covering a diverse array of different hardwood species. Whether you like oak, mahogany, ash, birch, or another wood type entirely, there's an LVP product to match it.
In addition, vinyl can go places that genuine wood cannot. Hardwood is very absorbent, so it may swell when exposed to moisture. Vinyl, however, is highly water-resistant, making it a great choice for kitchens, bathrooms, and more. Learn more about our diverse collection of luxury vinyl plank floors by visiting our showroom today.
Easy Maintenance and Other Benefits You'll Love
You're a busy person; you don't need any additional chores added to your to-do list. For a low maintenance flooring option, you can't go wrong with vinyl. It doesn't require any special upkeep, just routine cleaning. You have the option of sweeping, vacuuming, or mopping — whatever works best for you.
Homeowners also love the comfort vinyl flooring offers. It's noticeably soft underfoot compared to other hard surface floors, which makes a big difference if you tend to stand a lot while doing chores. An LVP floor also enhances the temperature insulation and soundproofing of your room. For details on these benefits and others, speak with our knowledgeable staff today.
Endless Installation Possibilities
Vinyl is visually versatile and can be laid down on virtually any surface. These two factors allow for near endless installation possibilities. For example, since there are so many vinyl planks files to choose from, it's easy to find something that coordinates perfectly with our existing cabinetry. In addition, if you have existing tile in place or small imperfection in your subflooring, there's no cause for concern; LVP can go right over it.
Luxury vinyl plank floor installation is even easier when you hire our professional team. Our installers are trained to work with every product we sell and know all the warranty standards that must be followed for your complete protection. Leave the hard work to us, and we'll have your new flooring in place before you know it.

Contact our store to begin exploring the vinyl plank design options for your home improvement project. We proudly serve clients from throughout Sturtevant, Mt. Pleasant, Racine, Somers, and Union Grove, Wisconsin, as well as the surrounding areas.