Laminate Flooring in Racine County, WI
A new laminate flooring from Floortech Interiors is an excellent investment for any room in your home or business. Let us help you make your flooring dreams become a reality with our wide selection of laminate flooring. Whether you prefer a modern or classic look, one of our highly trained flooring specialists is ready to help you select the laminate flooring that best suits your unique tastes and needs. Tell us about your lifestyle and design preferences, and we will give you a wide variety of laminate wood flooring or laminate tile options to choose from.

Our well-stocked showroom in Racine County, WI, carries the latest laminate styles and offers our customers an impressive selection of products from the industry's best brands. We use Flooring America's 500-store buying power to purchase flooring at excellent rates and pass along the savings to our customers. Some of the well-known laminate brands you can find at our showroom include:
Armstrong

Floorcraft Maysville

Floorcraft Maysville H2O

Mohawk

Shaw Floors

Mannington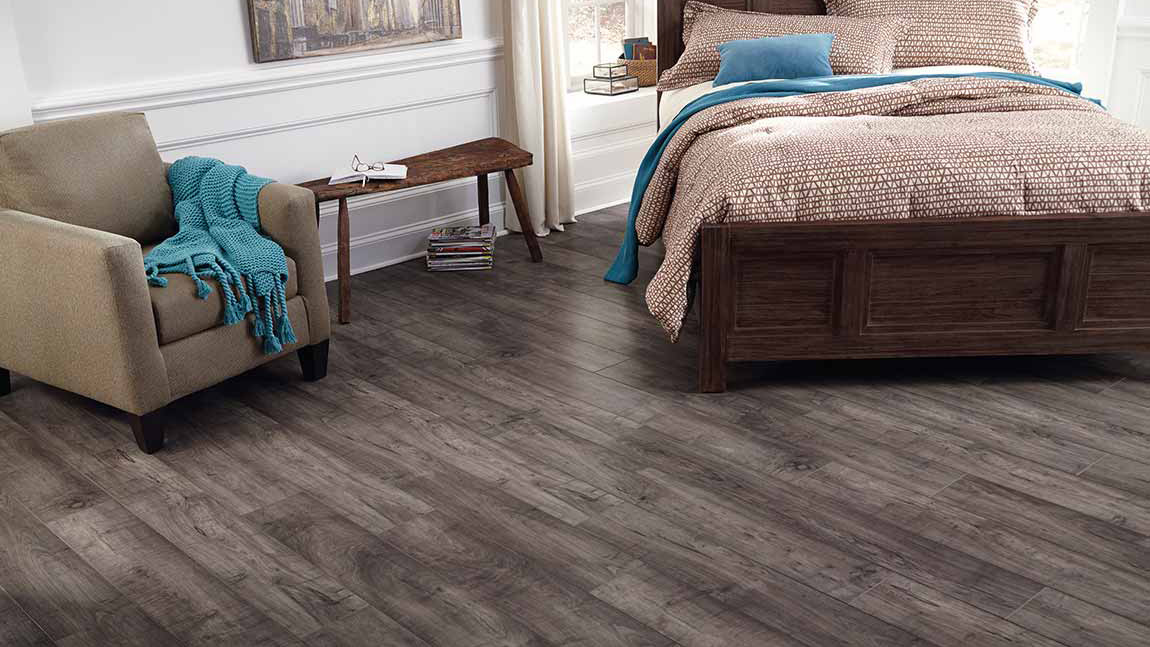 How is Laminate Made?
As a popular hardwood and tile flooring alternative, laminate offers a solid appearance and contains four distinct layers. Laminate's low cost makes it a great choice for larger homes or commercial office spaces. It is manufactured with a base that protects against moisture and a core that withstands even the heaviest of foot traffic.

Using either the direct- or high-pressure method, laminate flooring is made to be beautiful and resilient. With the high-pressure method, individual layers are fused for increased density. This method is popular for commercial sites where heavy use occurs. Alternatively, the direct-pressure method creates common laminate selections for households and general living spaces. The wear layer is typically made of melanin resin and aluminum oxide, which protect the laminate from damage. Laminate's top layer is decorative, which allows for a variety of patterns that can look like wood and stone. When you visit our showroom, you can choose from a variety of laminate flooring options that will enhance the look of any room!
Laminate's Many Benefits
Many people are surprised by just how beautiful laminate floors are. Thanks to advanced manufacturing, laminate is made to perfectly mimic the look of high-end flooring types like hardwood and tile down to the smallest details, but it comes at a more budget-friendly price. It can even withstand heavy foot traffic and is resistant to scratches, dents, cracks, stains, fading, and more.

Laminate flooring is one of the most popular flooring choices on the market due to its ease of care. Cleaning your laminate floor is as simple as sweeping or vacuuming at least once a week and mopping on occasion. Before purchasing any cleaning solutions, be sure to check your floor's warranty and avoid using any cleaning solutions that could harm the laminate's wear layer. We are always happy to work with you and make a product recommendation that fits your warranty.
Types of Laminate
Laminate Wood Flooring
Our laminate wood flooring offers the same beauty and traditional look as hardwood floors, but it is more durable and low-maintenance. Laminate wood flooring can look just like your favorite hardwood species such as mahogany and oak and this is because of the laminate's high-quality photogenic top layer. Laminate has layered construction with a clear coating on top that allows you to see the image of wood beneath. Behind this is a sturdy wear layer that stabilizes this flooring and a backing layer that resists moisture.
Laminate Tile Flooring
Stone and tile add richness to any living space. Laminate tile flooring replicates the highly desirable appearance of real stone flooring at a lesser cost. Our stunning collections of laminate resemble quarried stone, porcelain, ceramic, glass, and more. Select the floors that resemble your favorite stone or tile, and you'll receive a high-end look without enduring a high-end price.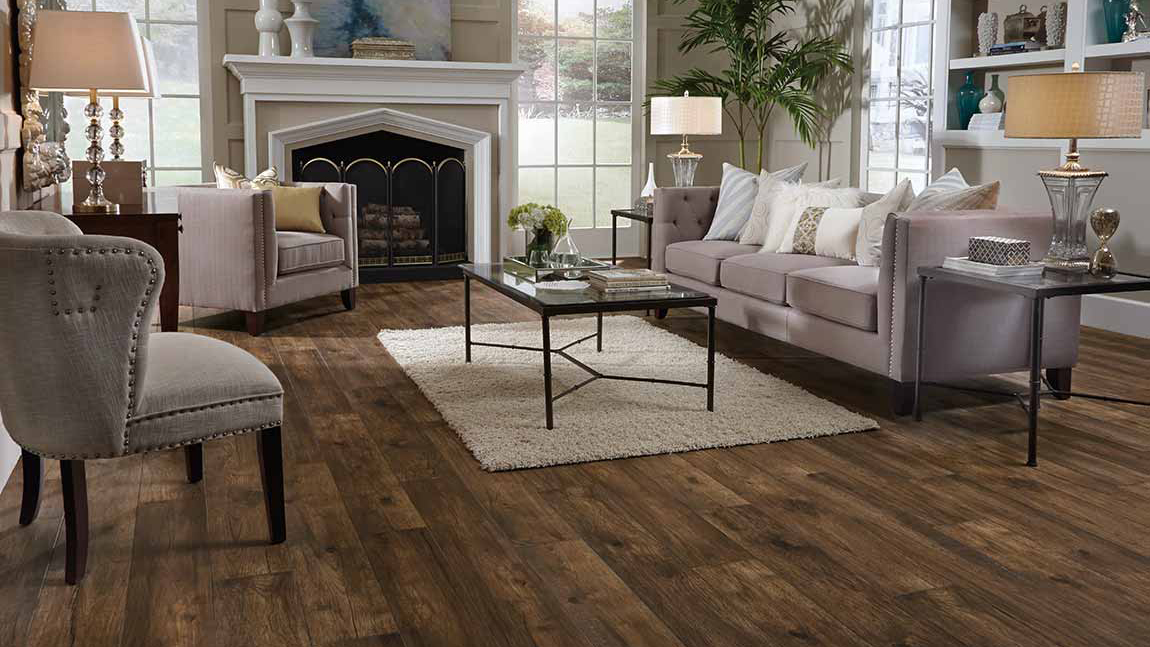 Professional Laminate Flooring Installation Services
Make the most out of your flooring investment by leaving your flooring installation needs in the hands of our trained professionals. By trusting our skilled professionals with the installation of your new floors, you can have the utmost confidence that every piece will be perfectly placed. Our team of installers has many years of experience, enabling us to address any issue during the installation promptly. Whether you are redoing one room or laying laminate floors throughout your entire home, take advantage of our competitive rates and fast installation times.

Count on us for experienced and detailed flooring contractors with the skills and experience to properly install every piece of laminate in your home. With our help, you never have to worry about your flooring project. Our Ultimate Confidence Guarantee ensures a no-cost repair, should something go wrong following installation.



Contact us today to learn more about our laminate flooring options. We are proud to serve clients throughout Sturtevant, Mt. Pleasant, Racine, Somers, and Union Grove, Wisconsin, plus the surrounding communities.