Beautiful Hardwood Flooring in Sturtevant in Sturtevant, WI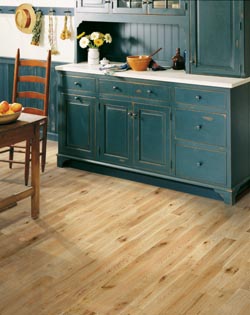 Add instant beauty and value to your property when you explore the selection of hardwood flooring in Sturtevant, WI at Floortech Interiors. No matter how large or small your space is, you can count on us for floors that will enhance your property.
Endless Styles in Hardwood Flooring
Whether your home has a rustic or modern feel, you are sure to find the perfect hardwood floor product in our stunning collection. Our knowledgeable flooring associates are more than happy to assist you during the selection process, ensuring you find a product that fits every part of your space. We take the time to listen to your preferences, and we provide you with objective advice as to what floor is best for your home or business.
When you are shopping for new hardwood flooring, rely on our specialists to help you maximize your project budget. We offer high-quality design options from the best brands in the industry. Your investment is protected by customer-friendly warranties and a labor guarantee on each of our products, including our collection of the following materials:
Hickory
Cherry
Maple
Pine
Ash
Our Solid & Engineered Hardwood Floors
Hardwood floors remain a popular choice for homeowners and business owners because of their attractive appearance and proven longevity. By selecting our solid and engineered hardwood flooring, you will add a classic style to your space at the right price. These materials can be refinished up to a dozen times in most cases, providing you with the flexibility you need as your household grows.
Turn to Us for Hardwood Floor Installation
Once you select the perfect material for your space, let us finish the job for you. Our team of in-house technicians perform efficient and accurate installations in any room. Peace of mind means everything when you're tackling a big project, and professional installation gives you just that.
The Ultimate Confidence Guarantee
Trust our team to deliver the leading standard of service. We prove our commitment to your satisfaction by backing completed installs with the Ultimate Confidence Guarantee, ensuring that if you are unhappy with your new four- or five-star rated hardwood floors and contact us within 30 days of the install, our technicians will replace it with a similar product for free.
Contact us to shop our selection of hardwood floors for your space. We offer a full inventory for customers throughout the area.