Hardwood Flooring in Sturtevant, WI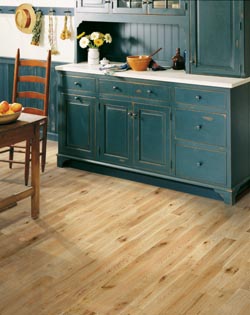 Hardwood is a coveted flooring choice that has enhanced the interiors of homes for centuries. It adds instant beauty and value to any property. Our well-known flooring store is proud to offer a large inventory of exquisite hardwood flooring along with professional hardwood flooring installation. We offer so many different species, finishes, and sizes to choose from, you are sure to find the floors that meet your needs in appearance and price.
When you are shopping for new flooring you can rely on our flooring specialists to help you maximize your project budget. We offer high-quality design options from the best brands in the industry. Your investment is protected by customer-friendly warranties and a labor guarantee. Expect quality workmanship on home renovations that boost the appeal and value of your property.
Many Stylish and Affordable Floor Options
Whether you are searching for rustic and textured floors, or classic and glossy planks, you are sure to find the perfect hardwood product in our stunning collection of wood floors. Our knowledgeable flooring associates are more than happy to assist you during the selection process, ensuring you find a product that satisfies even the choosiest customer. We'll listen to what you want and what you expect from your purchase, and provide you with objective advice as to what floor is best for your home or business.
Different species of wood add their own distinctive qualities to your property. Oak, maple, hickory, and other hardwood species deliver long-lasting durability and impressive rigidity. Softwoods such as pine, redwood, and cedar are not as dense, contributing to a different type of comfort that is friendlier on joints. The following are just some of the wood species you can choose when you shop our hardwood flooring:
Hickory
Cherry
Maple
Pine
Ash
Benefits of Solid & Engineered Hardwood Floors
Hardwood floors remain a popular choice for homeowners and business owners because of their attractive appearance and proven longevity. Solid wood planks can be refinished up to a dozen times in many cases, providing you flexibility as your home grows and changes over the years. Hardwood gives you a solid palette to implement an infinite number of timeless designs, and serves as a smart investment for any homeowner.
Recent advances made in floor manufacturing mean wood products from leading name brands are now more durable than ever before. Engineered planks offer enhanced rigidity and moisture resistance while maintaining all-natural wood plank appeal. This means homeowners can install wood floors in areas with higher-than-average humidity of which they may have not considered before, including areas such as basements, bathrooms, kitchens, and more. Enjoy enhanced performance as well as an increase to your property's value.
Both the traditional and modern wood styles we carry provide the timeless look you want, along with the durable surface you need. By choosing this solution for your upcoming floor replacement, you are taking advantage of the many benefits solid hardwood has to offer. It's a proven fact that a house will sell faster and for a higher price if it has hardwood floors. Expect a great return on your purchase immediately and in the long-term.
Ultimate Confidence Guarantee & Hardwood Floor Installation
To prove our commitment to customer satisfaction, we extend the exceptional service delivered in the store into homes. Our team includes a group of in-house technicians that perform installations with speed and skill. When it comes to hardwood floor installation, they ensure the surface is able to withstand the activity of everyday life.
Count on our experienced contractors for attention to detail. The work done on your floor is guaranteed, so you can expect exact measurements and a flat and even floor. We give you room in your budget to take better advantage of your remodel or new construction. Peace of mind means everything when you're tackling a big project, and professional installation gives you just that.
We prove our commitment to your satisfaction even further by backing completed installs with the Ultimate Confidence Guarantee. This guarantee means if you are unhappy with your new Four- or Five-Star rated flooring, and contact us within 30 days of the install, our technicians will replace it with a similar product for free.
Contact us for any questions you have about our hardwood floors. Our store is proud to serve the flooring needs of Sturtevant, Union Grove, Paris, Caledonia, and Franklin, Wisconsin, and beyond.