Soft, Stylish Carpet Flooring in Sturtevant in Racine County, WI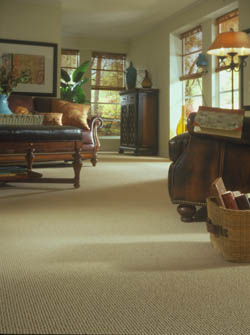 Are you looking to make a unique change to the interior of your residential or commercial space? Implement a visual change of pace by augmenting your space with new carpet. Replacing your old carpet floors not only adds a desirable appeal but it also helps to improve the indoor air quality and by extension, the health of your occupants.
Favored by home and business owners the world over, the right choice of carpeting complements nearly any aesthetic, reduces ambient noise, and offers a soft cushion underfoot. Enjoy the comforting feeling of carpeting under your feet when you choose from the impressive selection of premium-grade flooring at Floortech Interiors.
At our expansive showroom, we proudly offer a vast selection of carpet flooring in Sturtevant in Ravine County, WI. When shoppers step through our doors, they'll find a wide range of flooring choices from a handful of the industry's top manufacturers. When you're ready to enjoy a new look and feel in your home or office, turn to our knowledgeable specialists for carpet options that are sure to bring your design visions to life.
Choose the Right Carpeting for Your Space
Ambitious homeowners who visit our showroom will find an impressive collection of flooring materials that will transform their spaces from ordinary to extraordinary. We proudly feature top-quality choices fit for nearly any interior space. With so many favorable choices available, finding a selection that perfectly suits your aesthetic preferences and practical needs could be more difficult than you may have anticipated.
Whether you're looking for a simple pattern or you'd prefer something that will make your space stand out, you can be confident that you'll find an ideal choice when you browse the high-quality carpeting in our inventory. Upon stepping through our doors, you'll gain access to wide variety of brand-name selections, including premium choices from names such as:
Design Distinctions™
Hearth & Home™
Resista™
Stainmaster™
Downs™
Innovia™
Tigressa™
Just Shorn™
Gibraltar™
From Berber and frieze carpet flooring to wool and velvet, we have something for shoppers of all tastes and preferences. Discover all of the interior design possibilities awaiting you at our fully stocked showroom. When you're ready to update the flooring in your space, turn to our sensible team to find the right mix of padding, pattern, and style that brings your design visions to life.
Your Source for Comprehensive Carpet Installation
Many homeowners choose to shop with us due to our exceptional customer service, quality flooring solutions, and expert installation services. Ensuring your new flooring solution offers enduring beauty and performance starts with an excellent carpet installation from skilled professionals.
From the selection process to the final installation, you can count on our full-service professionals to provide you with nothing less than excellent results. When you trust our dedicated experts with your needs, we'll see to it that every inch you new carpet floor is perfectly placed. When we finish, you'll be left with a new surface underfoot that will continue to serve you reliably throughout the years.