Carpet Flooring in Sturtevant, WI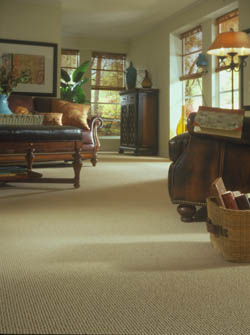 No amount of cleaning keeps carpets looking new and fresh forever. One of the easiest and most affordable ways to upgrade your home or business is with new carpets. A new carpet floor from our collection ensures you upgrade your property with floors that add appeal and style to any area or room.
Old carpets not only make your home look bad, but they also affect the health of your family. When you decide that it's finally time for you to replace your old carpets, look to our well-stocked flooring store for quality solutions that enhance the look of your home and improve the health of everyone living in it.
Our reputable store and showroom offers a wide selection of luxurious carpet flooring options at budget-friendly prices, which allows you to find an elegant design for an affordable cost. Homeowners choose to shop with us because of our exceptional custom service, quality flooring solutions, and expert installation services.
With so many fibers, designs, textures, and hues to choose from, it's no wonder that shopping for a new floor can feel a bit overwhelming. The flooring associates at our location are committed to ensuring that all of our customers are able to have an enjoyable shopping experience. From selection to installation, we help your flooring dreams to become a reality from the ground up.
Make Us Your Choice for Carpet Flooring Installation
The service that our team provides extends from our store into your home. Our staff features a number of carpet flooring installation technicians who boast hands-on experience with all of the materials we offer. When it comes to your carpet installation, you can count on us to complete every job with the speed and skill necessary to make your carpeting vision come true in a timely manner. That way, you'll be able to enjoy the beauty and durability of your new carpet and the pride that comes along with having a rejuvenated décor. After we help you to choose the carpet that you'd like, the rest is up to us as we finish the process with a quick and easy installation.

We are dedicated to ensuring that you love everything about your new carpet, so we take every measure to make sure that you're totally satisfied with your choice. Every completed installation that we provide is backed by a unique promise that is referred to as the Ultimate Confidence Guarantee. In the event that you are somehow unsatisfied with any aspect of your new carpet, be sure to reach out to us within 30 days of the installation. As part of our commitment to your complete satisfaction with every aspect of your flooring experience, we will gladly offer a free replacement with a comparable product to ensure your happiness with your new floor.


Offering Many Carpet Floor Options
When you visit our showroom, we utilize your expectations in price, looks, and maintenance to help narrow down our large inventory to several carpet options that best meet your needs. Our flooring specialists take into account all of these factors in order to find the most suitable option for your new carpet floor. With options available for every budget and personal preference, you can choose from among the following styles that we feature as part of our attractive in-stock selection:
Berber Carpet
Patterned Carpet
Saxony Plush Carpet
Textured Plush Carpet
Frieze Carpet
Loop Pile Carpet
Cut & Loop Carpet
Improvements in floor manufacturing mean the latest products on the market are more durable than ever before. We are proud to carry a wide variety of long-lasting carpeting products from some of the industry's top manufacturers and most reputable brands. You can rely on our extensive flooring inventory for carpet options that are designed to stand up to even the worst of damage. Frequent spills, pet accidents, and heavy foot traffic are no match for the high-quality products designed by the following:
Design Distinctions™
Hearth & Home™
Resista™

Stainmaster™
Downs™
Innovia™

Tigressa™
Just Shorn™
Gibraltar™

Reach out to us when you're in the market for carpet flooring. We are proud to serve clients throughout Sturtevant, Franklin, Kenosha, Burlington, and Waterford, Wisconsin, as well as the nearby communities.